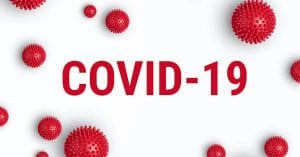 Coronavirus Update, Solar Turbines Harbor Drive Facility:
A Solar Turbines employee at the Harbor Drive facility has received a positive test result for COVID-19. The last day worked by the employee was April 6 and the employee first experienced symptoms while taking time off for vacation. Solar informed most employees of the situation during shifts on Thursday, April 23, 2020. Since the employee was not at the facility for over two weeks, it is believed that no employees are at risk.
Local 389 is working with the company to stay informed of all COVID-19 updates and new developments. Members will be informed of such updates through our avenues of communication including our website and social media outlets. Our union is also working with the company to ensure all our members are working in safe conditions during the pandemic.
If you are sick or experiencing flu-like symptoms such as dry cough, fever, body aches and pains, please contact your supervisor, stay home, and contact your physician. Your physician will give you advice on what steps to take next. You are encouraged to use the emergency sick leave benefit to cover your time off, but unpaid leave is also available to you if you are sick. Your brothers and sisters at work are counting on you to keep everyone safe by self-isolating at home.
Please check back on this page frequently for COVID-19 developments.
Click here for the IAM's COVID-19 resource center.
Click here for CDC COVID-19 information.