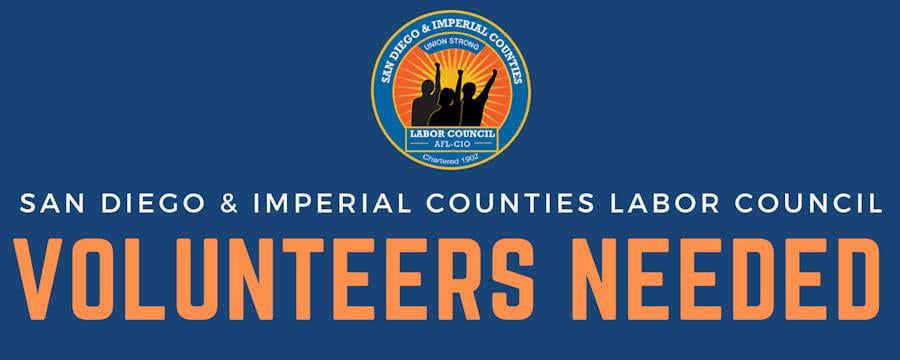 Message from the San Diego and Imperial Counties Labor Council:
Brothers and Sisters,
Labor is community. We stand and support one another and our neighbors in times of need. We give generously of our time and resources. We care about every working family.
We need volunteers for food collection and distribution efforts in the coming weeks – to sort, pack, distribute and to help schedule appointments to insure that families receive food in these challenging times.
If you are in good health and available to volunteer, 
please sign up today. If you have friends or family who would like to volunteer, please have them sign up as well.
The Labor Council is committed to the safety of our staff, volunteers and visitors. We are closely monitoring announcements from the Centers for Disease Control and Prevention to ensure that we are following their recommended guidelines. The Labor Council is taking proactive and voluntary steps to help reduce contact and/or spread of COVID-19 while distributing food.
The need is increasing as workers continue to miss paychecks and are laid off. Your help will make all the difference.
Link to share for volunteer sign ups: 
https://bit.ly/3bcSz1D