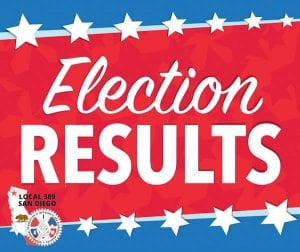 The Local 389 membership voted whether or not to approve strike sanction for the 2020 Solar Turbines contract negotiations on Wednesday, September 9, 2020. The strike sanction vote is scheduled as a "preliminary strike vote". It grants the bargaining unit the authority to strike when a labor dispute exists and provides us with the international's official backing. The vote must carry a majority in order to provide the strike sanction.
Local 389 membership has overwhelmingly approved the strike sanction with a 92% "yes" vote! Thanks to all of the members that voted and approved this important step in the collective bargaining process.
Negotiations are ongoing. Updates will be provided as they become available.