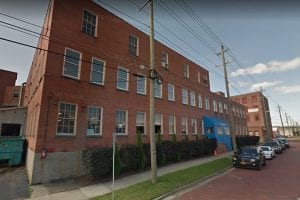 The IAM is asking for help from elected officials to save nearly 80 New York IAM Local 2495 (District 65) jobs at Jamestown Metal Products.
Management at the Jamestown, NY plant announced that the factory would permanently close its doors by early September and move work to Tennessee. The company has cited supply chain issues related to the COVID-19 pandemic as the reason to close the plant.
"We are asking for your help in reaching out to Jamestown Metal Products and have them reconsider its decision to close its facility in Jamestown," wrote IAM International President Robert Martinez Jr. in letters to U.S. Sens. Chuck Schumer and Kirsten Gillibrand, New York Gov. Andrew Cuomo and U.S. Rep. Tom Reed. "The company is open to working with the local community to find a solution that would keep the work in New York if it made financial sense. The workers at Jamestown Metal Products deserve better than being thrown out on the street. Our nation deserves better."
Local 2495 members at Jamestown Metal Products have manufactured commercial stainless steel cabinets, casework, fume hoods, and other metal products at the plant since 1943.
"My thanks go out to Directing Business Representative Ron Warner and his staff," said IAM Eastern Territory General Vice President Jimmy Conigliaro Sr. "I'd also like to extend those thanks to the Local 2495 Negotiating Committee and Business Representative Ryan Sweeney for their work and dedication to the members during this difficult time."
International Casework, Inc. acquired Jamestown Metal Products in 2009.
"Jamestown Metals built this company off the backs of the community," said District 65 Directing Business Representative Ron Warner. "For nearly 80 years the working families of Jamestown and the surrounding communities have dedicated their lives to this company only to have it stolen. Having another manufacturing facility in western New York, and the good jobs, decent benefits sold to the lowest bidder isn't good business—it is nothing more than a race to the bottom."