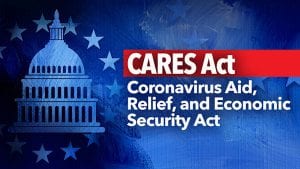 WASHINGTON, April 28, 2020 — Representatives of the International Association of Machinists and Aerospace Workers (IAM) met with staff from the Senate Committee on Commerce, Science and Transportation to discuss Delta Air Lines, JetBlue Airways and Republic Airways, three airlines that have accepted federal bailout funds under the CARES Act and then cut non-union workers' pay.
The CARES Act was signed into law in late March and provided $50 billion in federal grants and guaranteed loans to sustain all airline workers' jobs, pay and benefits until Sept. 30, 2020 amid the worst global economic conditions in airline industry history.
"What Delta, JetBlue and Republic are doing is wrong," said IAM General Vice President Sito Pantoja. "The IAM and the airline industry fought together for the protection of airline workers' jobs, pay and benefits and to stabilize the industry through the passage of the CARES Act. Now, these carriers are cutting non-union workers' pay and benefits. Congress and the executive branch need to act now to ensure taxpayer funds are used as they were intended, or this could happen to tens of thousands of other airline workers."
Delta, JetBlue and Republic, for example, have received, and are set to receive, over $6.5 billion under the CARES Act to be exclusively used for the maintenance of employee jobs, pay and benefits.
"There needs to be a hard look at what these airlines are doing," continued Pantoja.