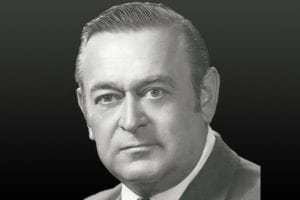 The Machinists Union mourns the loss of IAM member and retired Metal Trades Council President Paul Burnsky, who passed away of pneumonia on March 29, 2020 at the age of 98.
Burnsky, a World War II U.S. Navy veteran, served the members of the IAM as a Special Representative, Grand Lodge Representative, Administrative Assistant to Vice President, Administrative Assistant to the International President and Director of Organizing. In 1971 he was unanimously elected President of the AFL-CIO Metal Trades Department, where he served with distinction until his retirement in 1994.
"We are deeply saddened by the passing of Brother Burnsky," said IAM International President Bob Martinez Jr. "Paul was a true unionist who led by example. We are very proud of what he was able to accomplish for union members during his career. Our prayers are with his family during this difficult time."
Burnsky is survived by his five children, grandchildren and great grandchildren. Service arrangements will be announced at a later date.