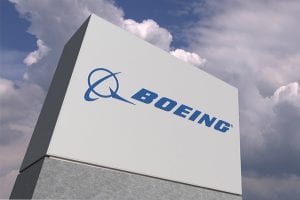 Members of the Washington state congressional delegation sent a letter to Boeing CEO Dave Calhoun, urging the aerospace giant to accept relief from the Coronavirus Aid, Relief, and Economic Security Act, or CARES Act.
The letter expresses hope that the Boeing Company will consider making full use of the CARES Act's economic relief provisions to support tens of thousands of aviation and aerospace machinists, engineers, electricians, technicians and other frontline workers in the U.S. aviation and aerospace industry.
The IAM represents more than 30,000 members at Boeing and thousands more at Boeing suppliers. The pandemic has forced Boeing and many of its suppliers to indefinitely suspend operations.
"Given the severe harm the nation's aerospace industry and hardworking women and men at the Boeing Company are experiencing during this pandemic, we hope you will consider utilizing the economic assistance provided by the CARES Act to safeguard thousands of jobs at Boeing in Washington state and across the country," the letter reads.
READ: Boeing urged by Washington's congressional delegation to take bailout money, pay workers Seattle Times