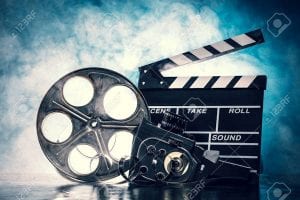 Many of us are still working. But for those of you that are bored at home, or cooped up during non-working hours as you observe stay-at-home orders, here are some movies about labor you might enjoy. Most of them are on downloadable through YouTube and Google.
1. 'Matewan' (1987)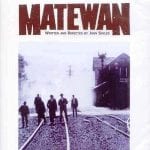 One of the best, and most overlooked, films of the 1980s is this story of what is known as "The Battle of Matewan," in which Sid Hatfield (played by David Strathairn), a sheriff in Mingo County, W. Va., decides to stand with the residents of his town, rather than side with the coal company that has taken ownership of it. The event, which happened in 1920, was a pivotal moment in starting coal miners organizing in Appalachia. Director John Sayles pays close attention to the details of the region. Chris Cooper stars as an idealistic union organizer who opposes Kevin Tighe, playing one of the most immediately despicable villains ever put to film. James Earl Jones and future cult music favorite Will Oldham have standout performances as well. The movie has the setup of a classic Western and builds to a bloody shootout. "Matewan" is hard to find, but you won't be disappointed. It's likely to start you researching the entire history of coal mining in America.
2. 'Norma Rae' (1979)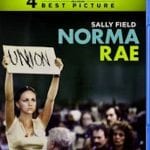 Sally Field earned the Academy Award for her portrayal of a young woman who becomes a union organizer at a textile mill. The film was inspired by Crystal Lee Sutton's campaign to organize the J.P. Stevens Mill in North Carolina in the early 1970s. The story, and Field's performance, illuminated working conditions at textile mills around the country as well as the unequal treatment of women in work environments. The film is every bit as powerful now as it was then.
3. 'On the Waterfront' (1954)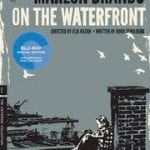 If you thought this list was all union positive, here's a classic depiction of the bad side of unions. It is inspired by true events. Marlon Brando stars as longshoreman Terry Malloy, who is faced with an impossible choice of staying silent or ratting out corrupt and murderous union boss Johnny Friendly (played by Lee J. Cobb). Karl Malden stars as a priest who advocates for the truth. Brando's romantic attachment to the sister of a murdered longshoreman further complicates the matter. "On the Waterfront" won Academy Awards for Best Picture, Best Director, Best Actor, Best Supporting Actress and three other awards for good reason. It's a true classic.
4. 'Harlan County, USA' (1976)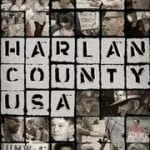 The coal wars stretched on for decades, and the acclaimed documentary "Harlan County, U.S.A." captures a fight in Kentucky in the 1970s. Filmmaker Barbara Kopple refused to stop filming in even the most dangerous situations, and she and her crew were actually beaten while working on the film. Guns are prevalent on both sides as the tensions and animosity reach a peak. And when striking miners are fired upon in pre-dawn darkness it is terrifying. "Harlan County U.S.A." is not only one of the most acclaimed films about unions, it is one of the most acclaimed and influential documentaries of all time.
5. 'The Grapes of Wrath' (1940)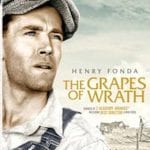 Henry Fonda got to play Tom Joad, one of literature's most iconic characters, in director John Ford's adaptation of John Steinbeck's now classic novel. Families travel from the Dust Bowl to the promised land of California. Fruit pickers and their families attempt to find work, to survive on meager wages and access the dangers of joining emerging unions. When the novel was released in 1939 and the movie was made in 1940, the struggles were still very real. While union organizing certainly figures into the story, the real message is about common humanity and taking care of each other.
6. 'Cesar Chavez' (2014)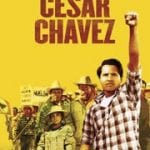 There have been a few movies about iconic union figures, the almost impossible to find "Joe Hill" (1971) and historically questionable "Hoffa" (1992) among them, but this one fares better than most. Michael Pena makes for a likable Chavez, who co-founded the United Farm Workers, and touches on issues that are as timely today as they were when Chavez was organizing in the 1970s.
7. 'Bound for Glory' (1976)
Director Hal Ashby and cinematographer Haskell Wexler created one of the most visually beautiful films related to the labor movement in this biography of folk singer Woody Guthrie. The film focuses on one small part of Guthrie's life, his time in California helping rally workers, hoboing across the country and becoming a radio personality. David Carradine is surprisingly good as Guthrie even if he sounds and looks nothing like him. By the end of it, you might feel like riding the rails a little, too.